Welcome to our new school.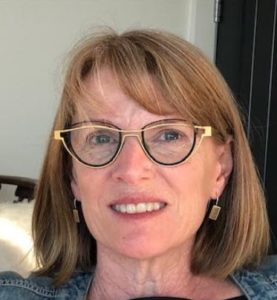 I am extremely proud to be the foundation principal of Rāwhiti School.

Over the past six  years our community has been challenged in many ways  – damage to our homes and workplaces, loss of businesses, income and jobs, damaged infrastructure and facilities, and families moving away.  Alongside all of this has been the ongoing worry and concern of children and adults alike. But every one of us involved in the establishment of Rāwhiti School is here because we believe in and want to be part of the exciting times that lie ahead for this community, because we like the dreams of our future better than the history of our past.

Our  board members are here because of their commitment to this community, to the new school, to the teaching staff and to me as principal. We are indeed fortunate to have this level of support, and to have a Board of Trustees who can see the big picture about the future of teaching and learning. We are in good hands.

We are here as staff because we love challenge! We have all chosen to play a part in the creation of this school – a school where learning is ignited and sustained by strong and deep relationships, a school where children have choices, a school where children can experiment, have fun, tinker make discoveries and make mistakes. A school that rises above expectations. A school that shines.

Our parents and whanau are here because they want to be actively involved in enhancing their children's development and educational progress.

Rāwhiti is a Year 0-8 Full Primary School and, as such, offers a complete package for children between preschool and high school. Full Primary Schools are known for having a caring family environment that enhances personal development, supportive staff who know your children well and care about their progress, and quality teaching and learning across the curriculum to prepare your child for the future. We also provide leadership opportunities for all children, particularly in the senior school, and a Year 7 and 8 programme designed to meet the academic and social needs of emerging adolescents.

You are most welcome to come and visit Rāwhiti School  and get a feel for the school yourself. Please do not hesitate to contact me if you would like to know more about Rāwhiti School.  Alternatively, make an appointment via the office so that we can show you around our great school.
E huri te aro ki te tai o te rāwhiti, ko te ūranga o te rā. He āo, he āo, he āo hou.
'Turn your attention to the east, to the sun rise. A day, a day, a new day has dawned.'
Liz Weir
Tumuaki – Principal